Information, advice and support worker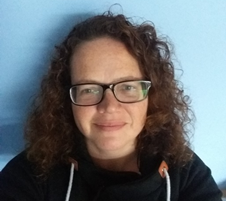 What people like and admire about me…
I'm very organized and reliable.
Good attention to detail.
My colleagues say I'm cheerful and enthusiastic.
Loyal, dependable, honest.
What's important to me…
I love a plan and a list! I need to be well prepared.
I hate to be late. For anything!
I enjoy working in a supportive, knowledgeable team with dedicated colleagues.
I love to read and my favourite author is Agatha Christie.
I enjoy a bubble bath to unwind – as often as I can, which isn't often enough!
I enjoy the fresh air and like to go for a walk every day
How best to support me…
I work best with a plan. If you know it's coming then please let me know too!
Give me opportunities to work hard. I enjoy a challenge and like to be busy.
Believe in me. I will ask for help if I need it.
Trust me. If I have said I will do it, then I will!