Information, advice and support worker
What people like and admire about me
I am a good listener.
I am honest and reliable.
I have a good sense of humour.
Good attention to detail.
I am calm under pressure.
I like to see the positive in all situations.
I am easy to talk to.
Cheerful and enthusiastic.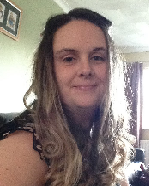 What makes me happy?
I like to see the positive effects of my support for the families that I work with.
Being able to dedicate time to really listen to what parents and young people want to tell me.
Meeting young people themselves to ensure they have a voice and are involved in the discussions.
Listening to 'Popmaster' on Radio 2.
Anything Harry Potter or Grange Hill related.
How I want to be supported
I like to be prepared – knowing where I am going and when.
I am a little bit scared of dogs so would appreciate them being introduced slowly if I come to see you.
Being kept up to date of any new information so I am informed.