We recognise it will be an anxious time for children returning to school after lockdown, and particularly moving up to primary, secondary school or college.
Schools and colleges have experience of planning transition and though traditional 'transition days' will not be happening, they will be thinking about alternative ways to prepare children and young people for the move.
Some settings have a member of staff solely for planning transition and you can ask to speak with them directly. If your child has specialists working with them, they could also be part of the transition planning.
How you can help
The most important thing is to think about what your child will find most difficult (e.g. changes to routine, environment, or staff and with social distancing/PPE) and discuss ways they can be supported with this.
The Psychology and Therapeutic service have some 'top tips' for going back to school, some examples are below: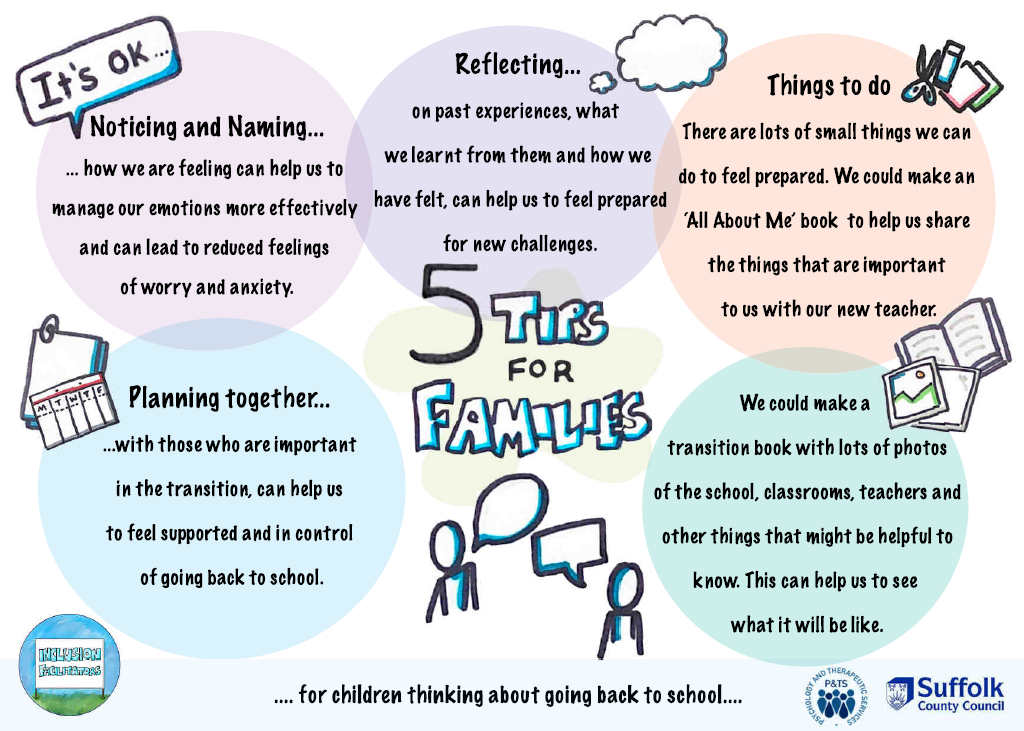 5 tips for going back to primary school (opens PDF)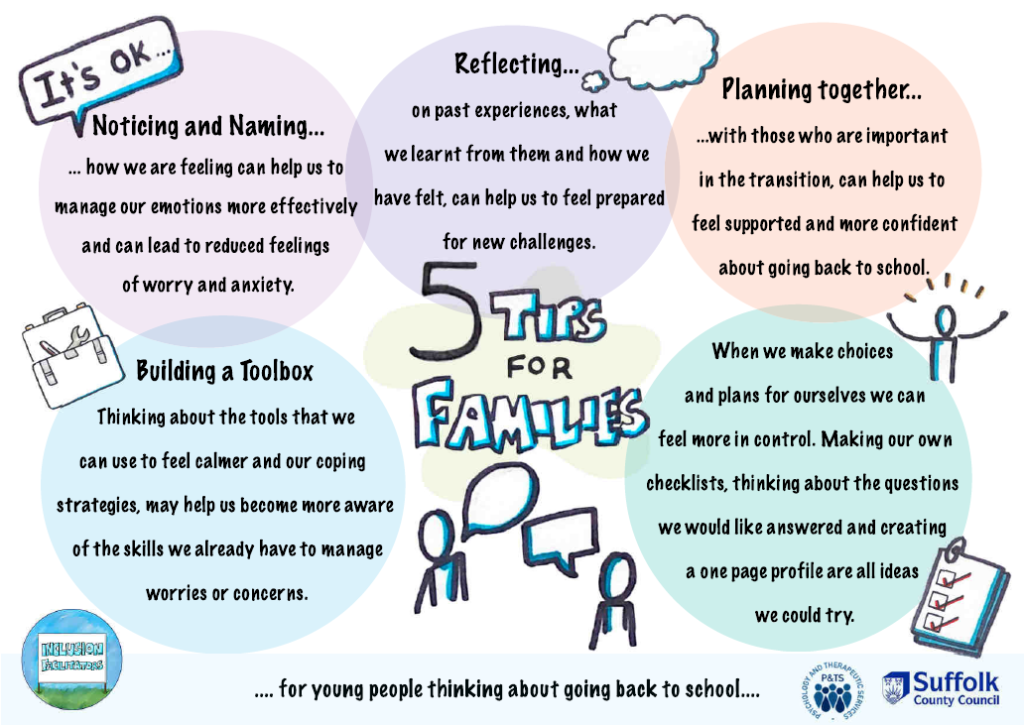 5 tips for going back to secondary school (opens PDF)
Starting a new school
Supporting your child with any worries
BBC videos about friendships and school life:
BBC videos for parents and carers:
Young Minds videos about friendships:
Ideas to support transition
Resources to support transition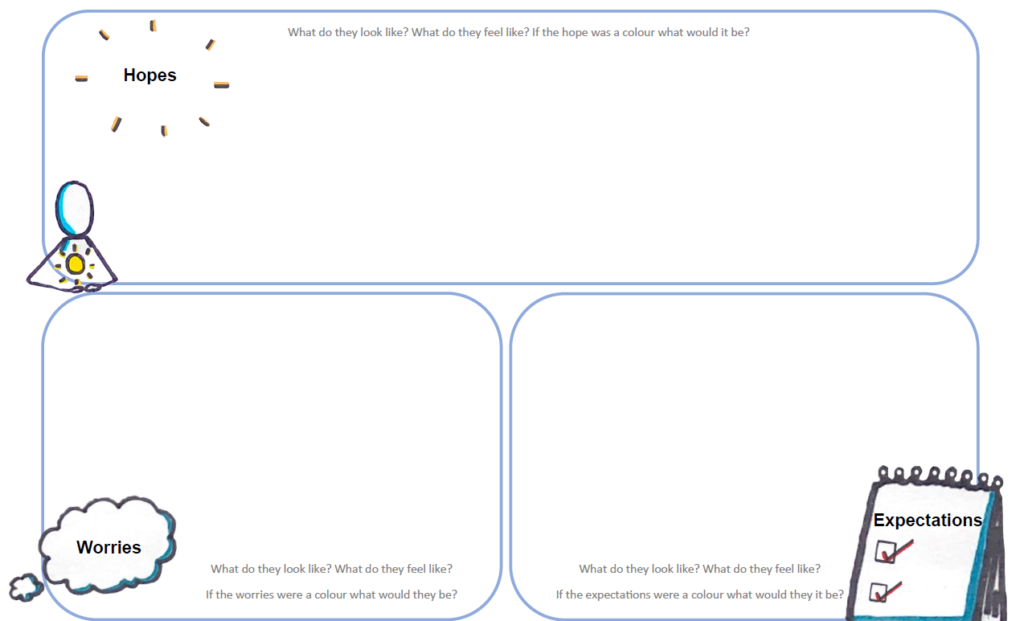 ' How I feel about…' (opens PDF) from the Inclusion Facilitatorsto help children and young people deal with worries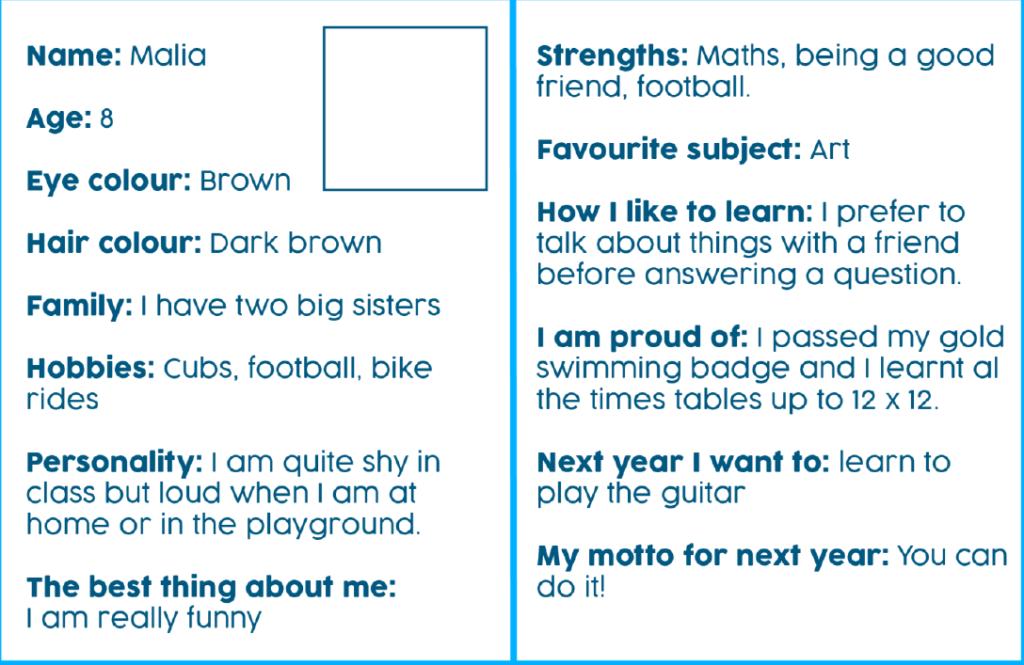 'Transition passport' – from Anna Freud
(Goes to Anna Freud webpage)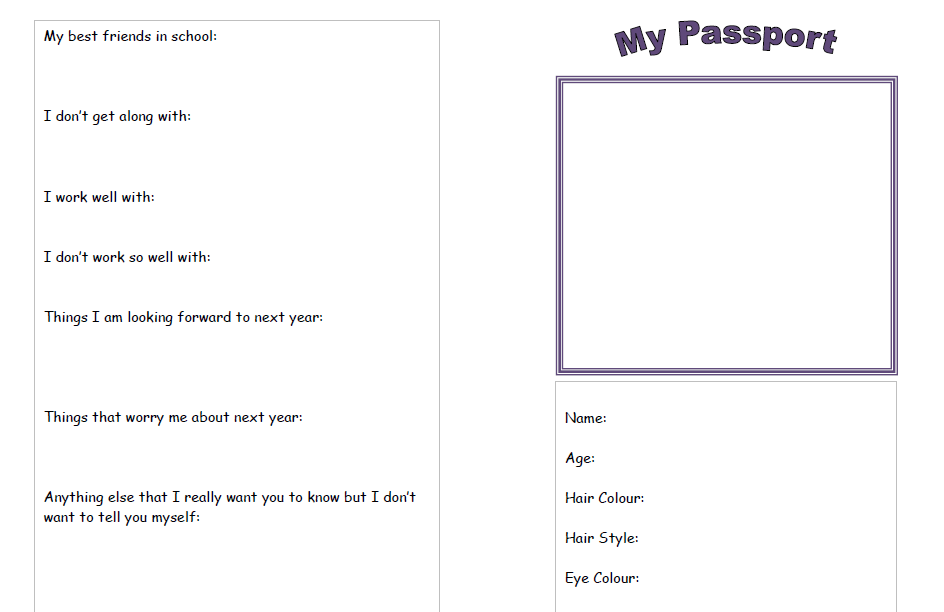 'Passport for a new class/school'(opens Word document) from County Inclusion Support Service
Starting secondary school: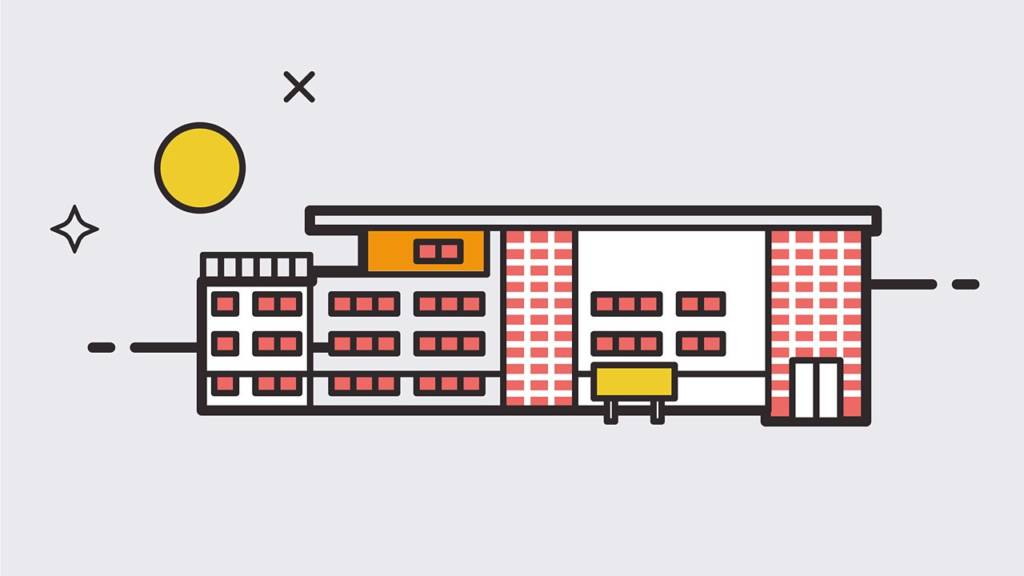 BBC Bitesize 'Starting secondary school' Videos and resources to support families
(Goes to BBC Bitesize webpage)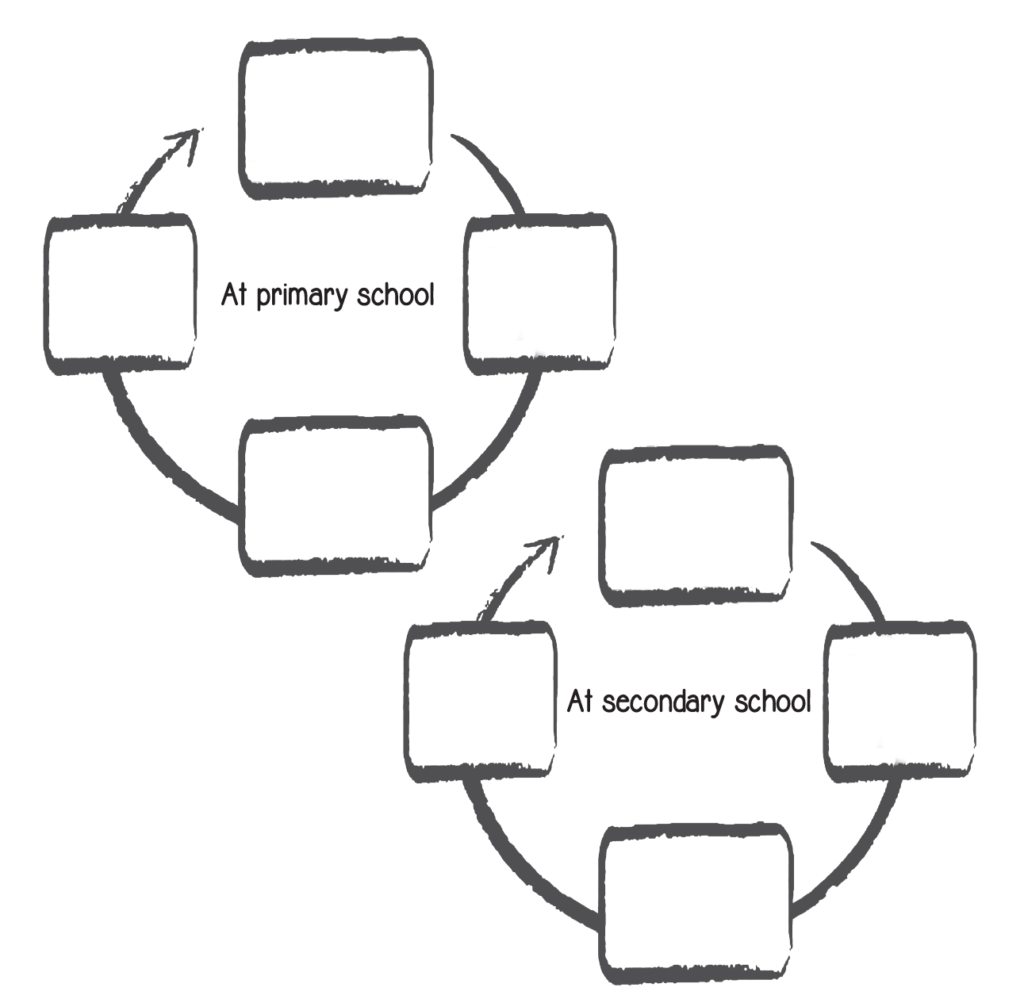 ' Transition: Circles of help' (opens PDF) from Partnership for Children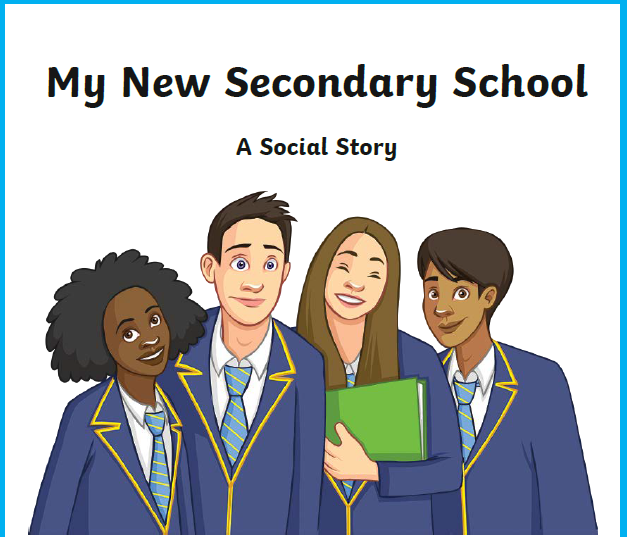 'My New Secondary School' – Social story template from Twinkl (via the Local Offer)
(Opens PDF)
Related information
Useful links
The Suffolk SEND 16+ Transitions Guide (PDF) for information about young people moving beyond year 11
The National Autistic Society strategies and information about transition
' Planning my future life' – Person-centred planning booklet from Preparing for Adulthood